Tether Market Cap Exceeds $ 30 Billion
February 10 Tether's market cap of stablecoin USDT pegged to the dollar has recently increased rapidly to surpass $ 30 billion. On January 1, the market cap of the stablecoin increased to over $ 20 billion, and this amount reached $ 26.6 billion in early February. However, Tether, which has gained almost 50% value since the beginning of the year, continued to rise. Tether's market cap has grown by nearly $ 10 billion since the beginning of the year. Especially in recent weeks, the price of Tether has increased as the leading crypto currency Bitcoin reached new peaks.
Meanwhile, in 2021, Tether users preferred the Tron network instead of Ethereum. According to blockchain data provider CoinMetrics, although Ethereum has more than 50% Tether tokens from the TRON blockchain, more Tether transactions on the TRON network every day than the Ethereum blockchain. was carried out.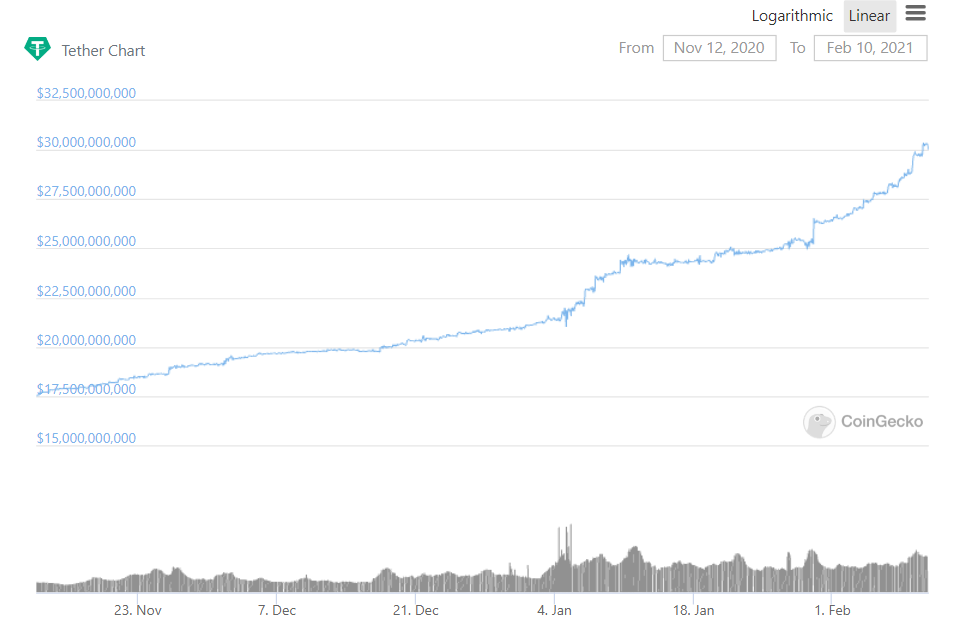 Also Read: